Best Cash for Toyota Cars
Toyota are one of the most popular brands in Australia. As a Toyota owner you will know them for being exceptionally reliable vehicles.
However, your rusty Toyota may be decades old and as such, now it has problems. So, you want to get rid of it, but a private sale is always hard when your car has issues.
You will be glad to know we take all old Toyota's in Newcastle and surrounding Hunter regions. Best of all, we trade them for easy money.
Here at Alpha Cash for Cars we remove all Toyota models including Hilux, HiAce, Camry, Corolla, Yaris and more. Plus, we pay you the best cash for the transaction.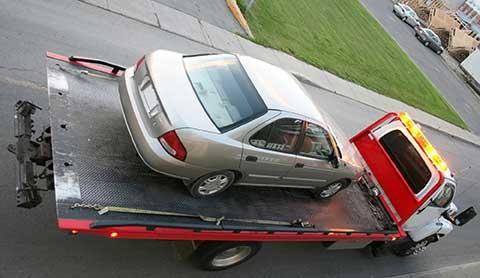 Free Toyota Car Removal
Our service include free towing so there is no need to drive your car to us. We come to you and take your vehicle away which is perfect when it is out of registration or cannot drive due to excessive damage.
When your car is broken, it does not automatically mean that the car is completely worthless. There are most likely still parts of the car that are in good condition which can be reused or recycled.
For example, some parts like the door panels, mirrors, tyres, lights, trunk, and gas tanks can be reusable especially if they are in not damaged..
Then for the rest of the heavy metal items, we sell it for scrap. This ensures your Toyota is completely recycled.
Not only are you doing a good thing for the environment when you give us your unwanted car, you also get paid cash for it too.
We Pay Best Prices For All Models
If you have trouble selling your old Toyota Hilux, Toyota HiAce, Toyota Camry, Toyota Corolla, and other model due to its age or condition, give us a call.
We will come to you to collect it if you are in our service areas of Newcastle, Hunter, Central Coast and surrounds. Not sure if we service your area? Ask us.
Whatever condition your Toyota is in, we guarantee that we will pay you fairly based on the market value for scrapping.
Alpha Cash for Cars are the best place you can choose because we remove all types and models of Toyota and other makes too, no matter the issues.
Scrap Your Unwanted Vehicle Today
Sometimes, it does not have to be an old car that needs wrecking. Sometimes newer models can be damaged by accidents or disasters. In severe cases, you cannot fix the car and it may be written off by your insurance company.
Alpha Cash for Cars will trade your damaged Toyota for quick cash. You do not have to worry anymore. Instead we remove your problem and you enjoy some extra cash in your pocket to put towards your next car or anything else.
By selling your unwanted cars to us, you also contribute to helping the environment. We are good at not only scrapping cars but also reducing waste.
Not only will we remove your Toyota but will make sure to salvage the parts that are still usable and recycle the metal and other components are necessary.
In conclusion, it is the right decision to provide your damaged Toyota car to Alpha Cash for Cars. We will take care of the junk, make use of it, and trade it for a good amount of money for you.