Top Cash for Mitsubishi Cars
Have you finally had enough of your old Mitsubishi being parked, unused in your garage?
To repair it will cost a small fortune that you don't have and you really think it ready for the scrapheap. We all know the struggle when it comes to trying to sell a damaged car.
Now is the time to get some cash from your old car, no matter if it is a Mirage, Lancer, Outlander, Pajero or Triton, we are ready to take your call.
Rest assured, we pay top cash for your Mitsubishi in Newcastle, Central Coast and Hunter regions.
We all know, Mitsubishi is one of the most popular brands in Australia. As an owner you may have had many faithful years but now it is at the end of the road, it is time to turn it into some hard cash.
Worry no more, we provide quick cash, even if your Mitsubishi is totally wrecked and written off.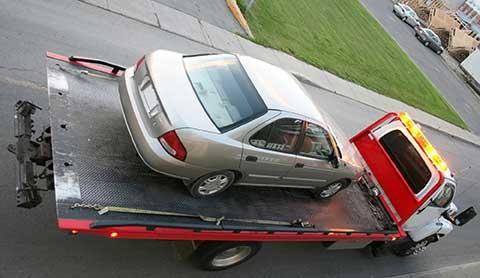 Free Mitsubishi Car Removal
Alpha Cash for Cars is a service designed to provide quick cash for unwanted Mitsubishi vehicles. We are here to trade your Mitsubishi for fast money with an easy and efficient towing removal process.
Alpha Cash for Cars offers decent money for what your damaged Mitsubishi even if others have turned away from the purchse.
No matter what the condition, age, and model of Mitsubishi, Alpha Cash for Cars always offers the best price. We know and understand the value of old and damaged cars.
Rather than leaving your car in the garage and taking up space, simply give us a call.
Scrap Your Mitsubishi For Cash
It takes just a few steps to scrap your Mitsubishi car with Alpha Cash for Cars.
All you need to do is complete the form by filling in some basic information about yourself and your vehicle. This includes details about the condition of your Mitsubishi and specifics such as the fuel type and body condition.
We highly recommend you provide up to date info so we can provide an accurate quote. This will also prevent any issues when our tow truck driver arrives if you have the details completely wrong, for example.
After we have your request, we will offer you the best price for your Mitsubishi car and agree a time to pick-up the vehicle. Once we agree the price and pickup time, we will come to your place to inspect your car and pay you in hard cash.
It really is that easy to arrange a Mitsubishi car removal.
Why Choose Us?
We Pay Hard Cash for Damaged Cars
As mentioned above, we will buy your car even though it is in a bad condition. We understand the value of your car and we will pay you in hard cash even if your Mitsubishi or other vehicle brand is damaged. However, the better condition your car is in, the more money you can get.
Environmentally Friendly
Alpha Cash for Cars is concerned about the environment. We contribute to saving it by re-using and recycling the components that can be salvaged.
Selling your Mitsubishi to Alpha Cash for Cars is perfect when you want to junk your car and still gain the best price.