We Buy Trucks for Cash
Here at Alpha Cash for Cars our vehicle purchases are not just limited to cars.
We also offer fair prices on all types of trucks including 4x4s, buses, 4WDs, work vans, utes and other commercial vehicles from all the major brands including Isuzu, Man, Mitsubishi and Scania.
So when you have an old truck that is passed its used by date, or a scrap truck that has been neglected and you just want it gone, give us a call and we will tell you what it is worth.
Our cash for trucks service area includes Newcastle, Hunter, Central Coast and nearby locations in NSW.
Plus we will come to you and provide free towing to remove your heavy vehicle as well. So even if your truck is damaged, unregistered or written-off we will still pay you and remove it too.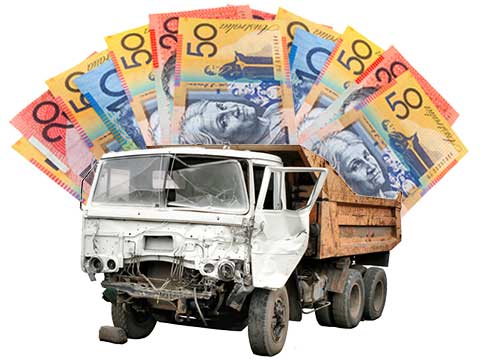 Sell My Truck – Free Valuation
Selling your truck by traditional means may not be possible when there are too many repairs pending and damage is extensive. However we will pay for it regardless.
Want to know how much your truck is worth? Contact us for a free valuation over the phone or via email.
The average lifespan for a truck is around 10-15 years. Granted some are worked much harder than others. For example a heavy commercial vehicle is going to be clocking many more driving hours than a general pick up.
Whatever the condition of your vehicle, there is now no need to worry about the large cost of repairs that your old truck needs.
Instead, Simply agree to bid farewell to your scrap truck, sell it to us for a fair market price and enjoy free truck removal.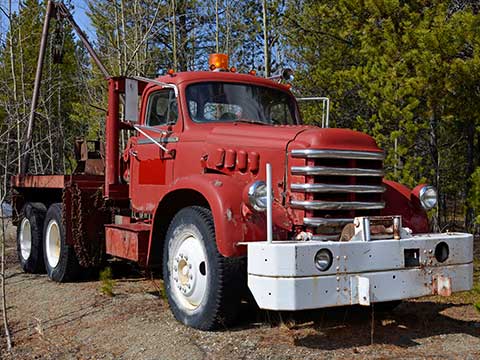 Truck Wreckers Newcastle
When your commercial vehicle has reached the end of it's life it's time to sell or scrap it. Our Newcastle auto wreckers are always on the lookout for more heavy vehicles to add to our wrecking yard and will pay best cash for trucks.
You may be thinking that your scrap truck is worthless so you leave it sitting in your yard to rot. But this is far from the truth. This old junk contains tonnes of spare parts and recyclable scrap metal.
Scrap your truck for cash and you don't need to worry about preparing it for sale by doing any repairs as we are only interested in wrecking it.
Sell it to us and we do all the dismantling and salvaging of those spare parts and metal.
Leave it all in our capable hands and in return we will provide a handsome payout as part of our cash for trucks service.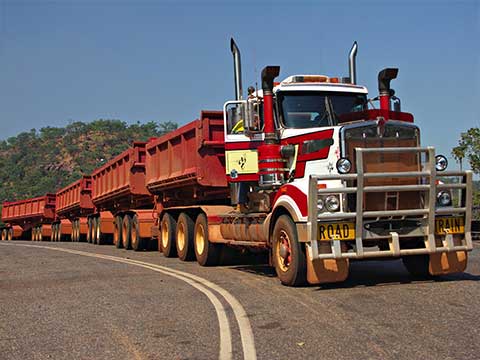 Best Price for Your Old / Scrap Truck
We will dispatch a full-on professional team to remove your truck. We pay particular attention to safety procedures to avoid unwanted accidents.
No matter the type of truck or its condition, our professional team will be able to handle pretty much everything.
At any given time, we are at your service. Whenever you decide to free up garage space or on the road in front of your house even, give us a call. Even if your vehicle has been in an accident and is stuck where it lays.
Just sit back, relax, and we will do all the work for your truck removal. We are available everywhere surrounding Newcastle.
Best Cash for Trucks
There is no need to keep holding on to an old truck that is filling up space without any value. It is a different story if it is a sentimental one, though.
But at the end of the day, you might as well sell with cash for trucks. We have no concern whatever the condition is. We will come to collect at the earliest opportunity.