Earn Cash for Old Cars
Whatever the condition of your aging vehicle, we will make you an offer to buy it. Even if your automobile is broken beyond repair, or too old for a good polish, we will take it in. That worthless heap of junk is worth more than you think.
Want same day old car collection? Call early enough in the day and we will do our best to fit you into our busy schedule.
No matter the vehicle make, model, age or condition, we will remove it for you. Also, we pay you fast cash for providing your older car to us.
At Alpha Cash for Cars, we do not discriminate. We remove vehicles in any condition and of any mileage.
If you want it out of your garage or removed from your property, we will tow it for free and offer a generous payout for your aged vehicle. Cars, trucks, vans, utes, SUV's from all the leading brands, we provide money for all old cars.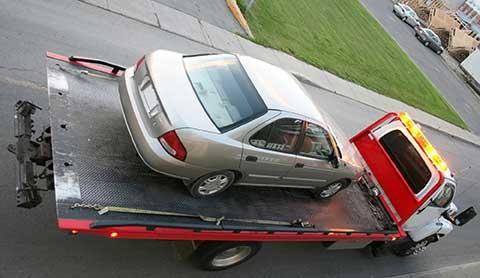 Old Cars Removed in Newcastle & Surrounds
Are you worried about what to do with that old vehicle collecting rust in the yard?
You want it gone and have considered selling it, but it seems like a hassle. You hear about old car removal but are unsure about pricing and methods.
Worry no more, with our team of professionals we guarantee easy and free vehicle removal across Newcastle, Central Coast and Hunter regions. This also includes a generous payout for your used car in Maitland.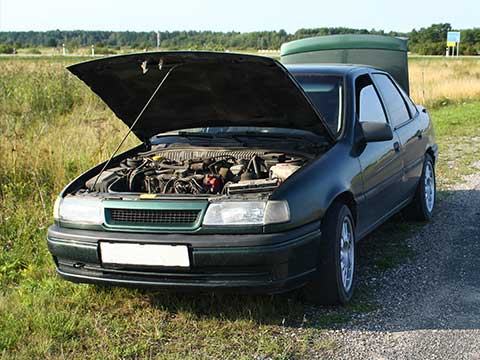 Our Old Car Buyers Want Your Vehicle
That old car you have is not as worthless as you think. Ready to sell it for cash?
With a keen eye for precious materials. Our team dismantle the vehicle separating the valuable parts from the waste. Engines, glass, tyre's, chassis', and many other parts are all salvageable.
As automotive wreckers and through our network of connections, we sell second-hand car parts for those looking for a cheaper option than buying brand new. This especially comes in handy when restoring an older vehicle with no new parts available.
We also partner with scrap metal dealers who purchase all the heavy metal from your wreck. Thus, we end up recycling as much of your unwanted car as possible. For this we offer you an attractive payout.
To make things easy, we also offer a free towing service. Just give us a call and we will tow it for free. Call now for an obligation-free estimate of the value of your older car.
Get Rid of Your Aging Used Automobile
Our team of professionals at Alpha Cash for Cars will pickup old cars for cash at a time that suits you. The process is simple and efficient.
You call, we agree on price and pick up time.
We arrive and confirm the car is as described.
You get paid and we tow your vehicle away.
All our services at Alpha Cash for Cars are performed professionally as our team are highly dependable and trustworthy.
Any scrap, old, or damaged vehicles can be processed anytime anywhere in Newcastle and nearby areas. We accept every type of vehicle no matter of its brand or condition.
Worried you will not even get a cent for your old vehicle? Think again! Alpha Cash for Cars will help you get the most for it, with the quickest collection process.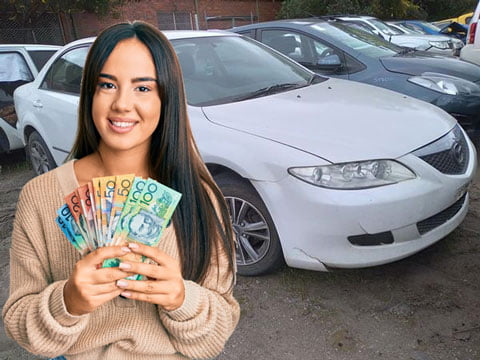 What Are You Waiting For?
Time is short, and prices of materials fluctuate. So, do not let this opportunity go to waste. Call our team of professionals old car buyers now.
Call early enough and we may be able to remove your old car the same day you contact us.
We guarantee a generous payout for your used automobile, so do not worry about earning too little. Plus our car removal for cash service is available in Newcastle and surrounding areas of New South Wales.