We Buy Holden Cars For Cash
As the battle rages over Holden Vs Ford, there comes a time when even the best car has had its day.
When this happens to your beloved Holden ute, sedan or wagon, it may be time to scrap it for cash.
When that time has come get in contact with Alpha Cash for Cars. We provide the best price when scrapping your Holden. Best of all we come to you throughout Newcastle, Central Coast and Hunter regions.
We will pay for all types of Holden cars from HQ Kingswood, Monaro, Maloo ute, Commodore, and all other models from other brands as well.
Here are some more reasons why selling your unwanted Holden to our vehicle buyers is your best option.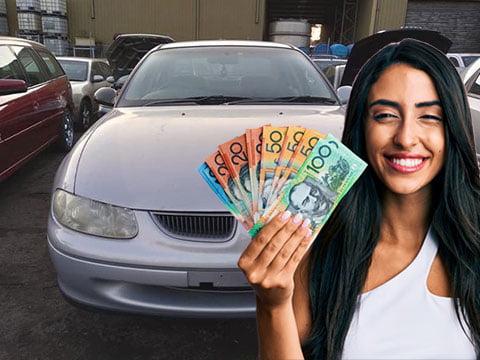 Free Holden Car Removal
Even when your Holden is so old it does not work anymore, there are still reusable parts in the vehicle. These parts can be used in other Holden's that need the parts and help other car owners bring life to their old automobile again.
This is how we can offer free Holden car removal as we know we will recover the costs of towing from dismantling and selling parts from your vehicle. But of course we also pay you for your car too.
Alpha Cash for Cars will pay you more for Holden's with parts that are still usable and in good condition.
Parts like mirrors, windshields, bumpers, ECU's, and bodywork are all reusable. We will pay you more if these parts are in good condition so you can get more cash.
Sell Your Car to Holden Wreckers
As automotive wreckers in Newcastle, we take all vehicle types from any brand including Toyota, Ford and of course Holden.
If you have an old model Holden car and you have hard a time trying to sell, this is the right place for you.
Alpha cash for Cars buys all types of second hand, broken, damaged, and unwanted Holden cars. We do this to dismantle the vehicle, extracting valuable parts and recycling the rest.
Some people love old Holden's for aesthetic purposes or sentimental reasons. When we drive a car for so long, sometimes, it becomes hard to let it go.
But when your old car is broken, damaged, and unsafe to drive. At some point, you have to retire it.
We buy old cars for good money. So here we are to help solve your problems with your old vehicle, help the environment, and give you some extra cash in your pocket.
Great For The Environment
When you car has seen better days, what to you do? Letting it sit around in your garage might not be the best solution because it gives nobody any benefit. Tossing it into landfill is also not the best option as harmful substances may leak into the environment.
One of the wisest decisions you can take is to sell your old vehicle to a car scrapper like us.
By scrapping your cars, you contribute to the automotive industry as well as taking care of the environment. Instead of letting your car become just another pile of junk in the landfill, it can be useful for the steel industry.
Even when your cars are broken and seemingly without value, they have some components that are useful and even the scrap metal can be recycled. This helps the steel industry keep going through recycling.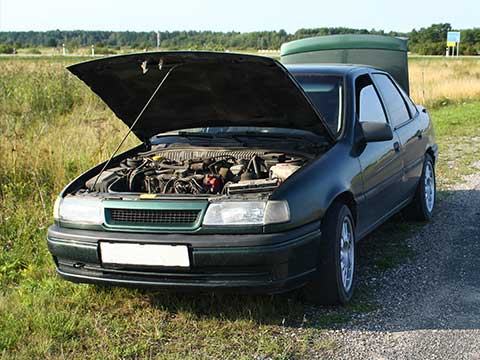 Trade Your Holden For Cash Today
If you have any type or model of Holden car that cannot be used anymore and you want to get rid of them, you can bring it to Alpha Cash for Cars or we will come and tow it from you.
We will take care of the junk for you and give you quick cash for your damaged cars. We take all Holden models and pay the best cash prices in our service areas.