Work trucks get beat up. We all know that. You not only use it for commuting to and from work, but you have to drive it long distances between job sites, load it down with heavy equipment, and do things you'd never do to your family car.
Eventually, every work truck has finally driven its last mile, and it's time to get rid of it. However, doing so can be a bit of a problem. After all, not a lot of people want to buy a vehicle on its last legs.
We're going to help you work around that and maybe make a little cash off your old work truck.
Option 1 – Private Sale
It might be tempting to slap a "For Sale" sign on the windshield and park your truck near the road, but this is one of the least preferred methods.
Private buyers want something they can use, and they want a bit of bang for their buck on top of it. The majority of private buyers simply aren't going to want a worn-out work truck.
However, you can still find some niche buyers if your truck still has some life in it.
To do this, we recommend networking in private seller and buyer groups, listing your vehicle on platforms such as Facebook Marketplace, and using word of mouth to let the right people know your used work truck is for sale.
As you've probably guessed, this requires quite a bit of time, and you're not guaranteed to find a buyer. Your truck could just rust away on your property.
Option 2 – Sell Truck as Parts
If you can't find a private buyer who will take the whole car off your hands, you can put in a bit of work and sell off its functional parts.
This requires a great deal of time and mechanical knowledge, but you can get quite a bit back for your vehicle by removing its working parts and selling them to automotive enthusiasts and DIY mechanics.
This isn't for everybody, and you might just end up with a pile of bolts and a bunch of wasted time.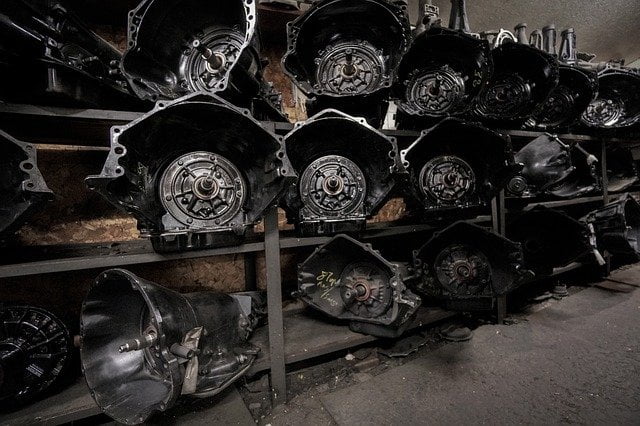 Option 3 – Sell to Auto Wrecker
Finally, our most recommended method is to sell your truck to an auto wrecker.
Auto wrecking services don't care what make or model your vehicle is, and they don't even care what condition it's in. They will buy any vehicle you have the legal right to sell.
On top of that, these services pay you the recycling value of your vehicle, tow your vehicle away for free, and help the environment and multiple industries with their recycling processes.
Since auto wreckers pay based on the recycling value, you won't get quite as much as if you were to trade in a decent vehicle or secure a private purchase, but they still pay well, and they pay instantly.
Benefits of Auto Wrecking Services
Auto wreckers can pay you an impressive amount for your old work truck, and they can remove it for free. This easily makes them the most reliable option, and you'll know your truck is disposed of properly.
When your old work truck has finally worn out, call an experienced auto wrecker to get rid of it without a hassle.