Introduction to Alpha Cash For Cars
At Alpha Cash For Cars, we're proud to serve the Lake Macquarie community with our exceptional car removal services.
Our expertise in dealing with damaged vehicles of all types sets us apart, ensuring you receive the best possible value for your car.
Our Commitment to Lake Macquarie Residents
We understand the attachment you may have to your vehicle, which is why we are committed to providing a service that honours that relationship.
Our team ensures a hassle-free experience, respecting your time and property with efficient and courteous service.
What Sets Us Apart in Car Removal Services
What sets us apart is our dedication to customer satisfaction and environmental stewardship.
We not only offer competitive cash rewards but also ensure that your car is recycled in an eco-friendly manner, adhering to all the NSW regulations.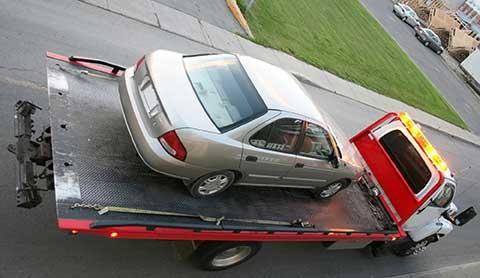 Our Services Explained
Alpha Cash For Cars provides a full spectrum of services designed to take your unwanted vehicle off your hands with ease. We value transparency, so let us walk you through our core offerings.
Instant Cash for Your Wrecked Vehicles
Receive immediate payment for your car, regardless of its condition. We provide fair market valuations and instant cash offers to make selling your wrecked vehicle as profitable for you as it is effortless.
Free Car Removal: How It Works
Our free car removal service simplifies the disposal of your vehicle.
Once you accept our offer, we will arrange a pickup time that suits you, handle all the heavy lifting, and remove the car from your property at no extra cost.
Eco-Friendly Car Recycling in Lake Macquarie
We take pride in our environmentally responsible recycling practices. Your car will be dismantled properly, with all usable parts being salvaged and hazardous materials being disposed of safely.
How to Access Our Services
Availing our services is a breeze. Here's how you can start the process of turning your damaged car into cash.
Step-by-Step Guide to Selling Your Car
Contact us with details about your car, receive a free quote, and we'll take care of the rest. Our team will guide you through each step, ensuring a smooth and transparent transaction.
Documentation Made Simple
We handle the paperwork for you. All you need to provide is proof of ownership, and we'll manage the necessary documents required for the sale and removal of your car.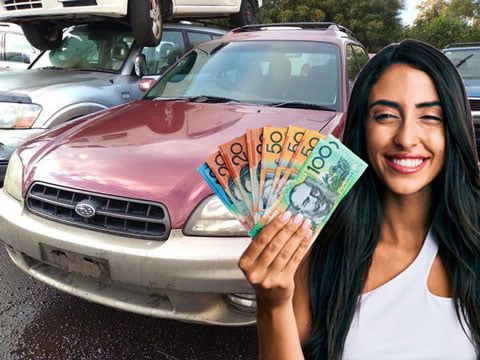 Benefits of Choosing Alpha Cash For Cars
Choosing Alpha Cash For Cars comes with a multitude of benefits. Here are a few reasons why we are the best choice for car removal in Lake Macquarie.
Top Dollar for Your Damaged Cars
We offer competitive prices for your cars, ensuring you get the best deal in Lake Macquarie. Our valuation process is transparent and based on the latest market data.
Convenient and Quick Process
Our process is designed for your convenience. With our efficient system, you can sell your car and have it removed the same day you contact us.
Our Environmental Promise
By choosing us, you're not only earning cash but also contributing to environmental conservation. We ensure that every car is recycled in compliance with eco-friendly standards.
Understanding the Cash For Cars Process
We believe in making our process as clear as possible for our clients. Here's a deeper look into how we operate.
The Valuation: How We Price Your Vehicle
Our expert team conducts thorough valuations based on several factors, including make, model, year, and condition of the vehicle, to ensure you get the most accurate and fair price for your car.
Same-Day Service: From Call to Collection
Time is precious, which is why we offer same-day services. From your initial call to the collection of your vehicle, we work swiftly to ensure the entire process is completed within the same day.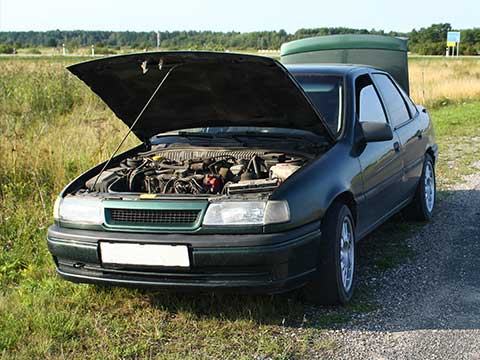 Why Recycle Your Vehicle With Us
Recycling your vehicle is not just about disposing of it. It's about making a choice for a better environment. Here's why recycling with us is a decision you can feel good about.
The Importance of Sustainable Car Disposal
Sustainable car disposal helps reduce the environmental impact of scrap materials. We ensure that every part of your car that can be recycled is used to its fullest potential.
How Your Old Car Helps the Lake Macquarie Environment
Your old car has more to give. By recycling it, you're helping to conserve resources, reduce landfill waste, and minimize the environmental footprint of vehicle disposal.
Customer-Centric Approach
We put our customers at the heart of everything we do. Your satisfaction is our priority, and we strive to exceed your expectations with our services.
Personalized Service for Every Client
Each client has unique needs, and we cater to them with personalized services. Whether it's a flexible pickup time or specific payment methods, we adapt to suit you.
Ready to Sell Your Car in Lake Macquarie?
If you're in Lake Macquarie and looking to sell your car, there's no need to wait. Get in touch with Alpha Cash For Cars today and turn your damaged vehicle into cash.
Contact Us Today
Ready to get started? Contact us via phone or fill out our online form. Our friendly team is ready to assist you.
What Our Lake Macquarie Customers Say About Us
Don't just take our word for it. Hear from our satisfied customers in Lake Macquarie about their experiences with our service.
Legal and Regulatory Compliance
At Alpha Cash For Cars, we strictly adhere to all the legal and regulatory requirements, ensuring a seamless and lawful transaction for every car removal.
Adherence to NSW Regulations
Compliance with NSW regulations is at the forefront of our operations. We ensure all legalities are addressed, so you have complete peace of mind when dealing with us.
Peace of Mind with Every Transaction
With Alpha Cash For Cars, rest assured that every transaction is conducted with the highest integrity and in full compliance with local laws and regulations.
Take the Next Step
Are you ready to sell your car for cash? Take the next step towards a hassle-free car removal experience with Alpha Cash For Cars. Contact us now and let us handle the rest.
Quick Contact Form
Fill out our quick contact form online and we'll get back to you promptly with a quote. Selling your car for cash has never been easier.
Call to Action: Get Cash For Your Car Now
Don't delay—your car could be converted into cash today. Reach out to Alpha Cash For Cars in Lake Macquarie, and let's make it happen. Call us now!