We Buy Ford Cars for Cash
Do you have an unused Ford on your NSW property or in your garage? Are you tired of it sitting around and rusting away?
You might want to sell it, but if it's damaged beyond repair, or simply too far gone to fix without spending a small fortune, it may be more difficult to get rid of than you imagine.
Luckily, Alpha Cash for Cars will not only pay you for your old Ford regardless of its model or condition, we'll also tow it away for free.
Whether you have a Falcon, F150, Laser, Mustang, Ranger, or any other broken down Ford, we'll offer you a generous payout in order to recycle it for parts and materials, and we offer same-day services to early callers.
Don't let your Ford take up space in your Newcastle, Central Coast or Hunter region property any longer. Convert it to fast and easy cash with Alpha Cash for Cars, today.
Free Ford Car Removal
Did we mention we'll remove your Ford free of charge? No longer do you have to worry about your vehicle being out of rego, uninsured or totally written off.
We have a specialized in-house tow truck that services the huge part of NSW East Coast from Gosford to Port Stephens and all in between. Plus, we can pickup your unwanted Ford as quickly as the same day if you call early.
Instead of reselling cars, we recycle their core materials and salvage their reusable parts. This lets us offer you more for your junk vehicles, and we accept Fords regardless of condition; even when others refuse to buy it.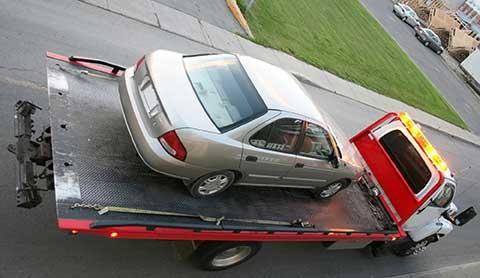 Ford Wreckers Want You Vehicle
Scrapping your Ford with Alpha Cash for Cars is hassle free.
All you have to do is fill out our quick and easy form to describe your Ford's model and condition, and we'll give you a price quote via email or over the phone. Just make sure your description is accurate to avoid any last-minute issues when our tow truck driver arrives to makes sure your details match up.
Once you've finished completing our contact form, we'll give you a generous price quote and settle on a pickup time. Once that's done, we'll ship out our tow truck, pay you in cash, and remove your Ford for free. It couldn't get any easier.
So go on, get in contact with our friendly team today and get rid of that scrap Ford from your property.
Why Choose Us?
We Pay Cash for Damaged Vehicles
When the other guys won't take your damaged Ford, your only option may seem like the landfill. That is, until you call Alpha Cash for Cars!
We'll buy your broken down Ford regardless of the make, model, or condition, and we'll pay you cold, hard cash.
Environmentally Friendly
When you toss your old Ford in the landfill, or let it rust away on your property, it breaks down and releases contaminants into the beautiful NSW ecosystem.
Our vehicle disposal process stops this from happening and reuses every last bit of your Ford in a responsible manner.
Don't wait, contact Alpha Cash for Cars, today, and turn your old junky Ford into cold, hard cash!