NSW Car Breakers / Dismantling Service
Having a broken down, useless car in your garage or on your property isn't just an eyesore; it's a waste of space. Instead you could use this space to improve your life and open up exciting new opportunities for yourself.
More importantly, that unwanted vehicle could put some money back in your wallet. At Alpha Cars for Cash, our car breakers want to give you your space back and pay you for it, too.
We're a car breaker service operating in the Newcastle, NSW area. We specialize in recycling your old junkers down to every last bit of useable scrap.
As auto wreckers who dismantle vehicles, we don't care about the make, model, condition, or any other factor that keeps you from trading it in or selling it on the curb.
We also pay cash for your vehicle and tow it away for free on a same-day or next-day basis. When you need a junk car removed and disposed of, Alpha Cars for Cash has you covered.
Not in Newcastle? No worries. We travel vast distances up and down the NSW East Coast to get pickup cars. Call and ask us today.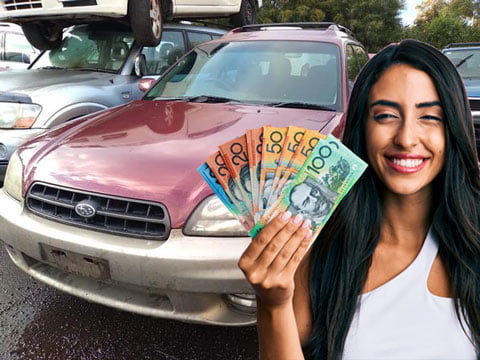 Your Trash is Our Treasure
Letting that junk pickup or broken down sedan rust on your property for years is not doing you any favours. It is wasting resources and costing you a generous payout.
At Alpha Cars for Cash, we want that useless piece of junk, and we're willing to pay top-dollar for it.
This is because our car breakers have long-lasting partnerships with the leading scrap recycling companies in the NSW region, and the car you can't use anymore is filled with materials that can be reused for new cars, commercial products, and countless other every day items.
Our partners pay us top dollar to retrieve broken down vehicles and break them into all of their recyclable parts. This allows us to pay you far more than other junkyards or similar services, and our in-house towing service let's us remove your car for free.
If you have a vehicle that simply doesn't run anymore, contact us, and we'll give it a new lease on life while putting cold, hard cash back in your pocket.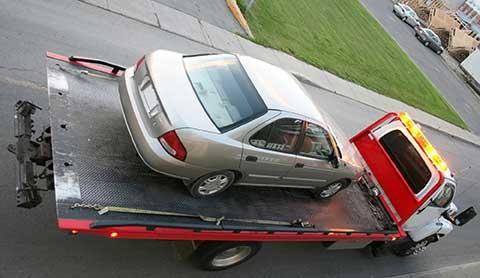 Same or Next-Day Removal Service
The longer you let your car sit, the more recyclable materials it loses. The frame rusts out, there's less to scrap, internal parts corrode, and its recycling value drops with each passing day.
We understand this at Alpha Cars for Cash, and we do our best to perform all transactions on a same-day or next-day basis; depending on when you contact us.
Our in-house tow service is used to retrieve your vehicle and pay you on the spot in cash, and we immediately get to work on tearing apart your junk vehicle.
Car Breaking in 3 Easy Steps
With Alpha Cars for Cash, we keep things simple and take the hassle out of removing your junk vehicles. All you have to do is:
Call us to set up a transaction time, and describe the vehicle in detail for a price quote.
We arrive ready to tow and confirm the description you gave us is accurate.
You're paid in cash, and we tow the vehicle away on the spot.
It's really that easy, and due to our partnerships, we offer the highest payouts possible to recycle your car.
Don't Wait – Call Today
Our car breaking service is built from the ground up to remove your junk vehicle and put cold, hard cash in your pocket, often the same-day.
Stop wasting your time and taking up space with junk vehicles. We'll break them down, recycle every last scrap, and pay you the highest possible amount with absolutely no hassles. Free towing included!