Top Cash for 4WDs in Newcastle & Surrounds
Your four wheeler may be a work horse that you rely on and put through its paces every single day. But even if you have a HiLux, Ranger, ASX, Outback or other popular 4WD model, eventually, it's going to hit the end of the road.
At Alpha Cash for Cars, we are always looking to bring in 4×4 and 4WD vehicles that dealers and private buyers simply don't have a use for, and we're willing to pay top-dollar.
We'll buy your 4×4 regardless of its make, model, or condition, and we service the entirety of Newcastle and the surrounding NSW regions.
If you have an old truck you just can't get rid of simply give us a call. Your trash is our treasure.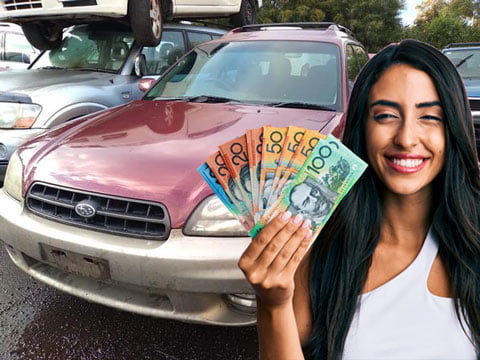 Quick & Easy 4×4 Removal
Once your old 4WD is totalled, or simply worn out from years of hard use, it can cost a fortune to repair. Even towing it the landfill can cost you money.
With Alpha Cash for Cars, we pay you to remove your old junker, and to make things better, we pay generously.
Once you've decided you need to ditch your old four wheel drive, give us a call. We'll appraise it over the phone, pay you in cash, and tow it away for free.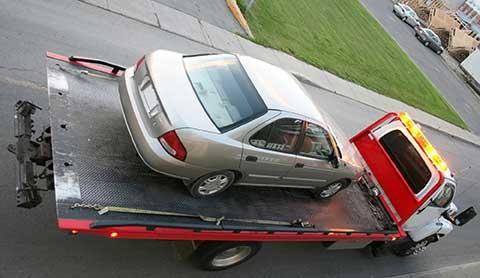 Get the Best Price for Your 4WD
When you try to sell your totalled 4×4 privately, or to a dealer, you'll get a low-ball offer. That, or they'll refuse to take it in entirely due to the cost of repairs.
We don't care about any of that as we purchase vehicles for scrapping.
We'll accept 4x4s and 4WDs of any make, model, or condition because we focus on recycling vehicles for parts.
We dismantle all reusable parts for use in other vehicles, and scrap every last bit of the core materials. This allows us to give you the best price your junk trunk, and we even tow it for free.
Professional & Safe 4×4 Removal
Removing a larger vehicle is more complicated than removing a smaller compact car, mainly because it's a heavier, hunk of steel.
We utilize a full team comprised of towing experts to ensure that all safety protocols are followed, and your four wheel drive gets removed from your property without causing damage or injuries.
This service is entirely free, and we use our own in-house towing system for all vehicle removals.
Sell Your Four Wheel Drive Today
Stop letting your old four by four waste space in your garage. We'll give you cold, hard cash for it, and we don't care what condition it's in.
We'll pay you premium prices, even when the competition refuses the transaction, and we handle removal free of charge.
We even offer same-day pickup. So, don't wait another minute, call Alpha Cash for Cars today and put easy cash in your wallet.